Cloud4Y
Hall: Sheikh Rashid Hall Stand: SR-C30
BIG Data
Cloud Services
Data Centres
Finance Technology (Fintech) / ecommerce
Telecommunications
Data Centers
Service Providers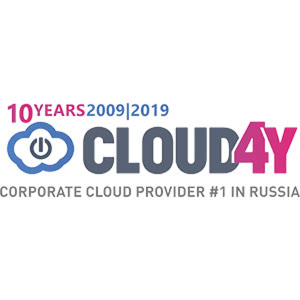 Established in 2009, Cloud4Y is a Russian based cloud computing service. Cloud4y operates around the globe providing a range of IaaS (Infrastructure-as-a-Service) and SaaS (Software-as-a-Service) solutions.
Address
3, Avangardnaya st.
Moscow
125493
Russia
Build a full scale IT infrastructure with chosen parameters such as CPU, RAM, storage, networking, OS etc. Clients' data is carefully stored and protected in our own TIER III Certified data centers TI ...

Store personal data of Russian citizens in Russia. For sensitive personal data we provide protection under the Russian Federal Data Protection Legislation (FZ-152). Our own data centers in Russia, Mos ...