07 Apr 2021
Three Lessons in Resilience from Taiwan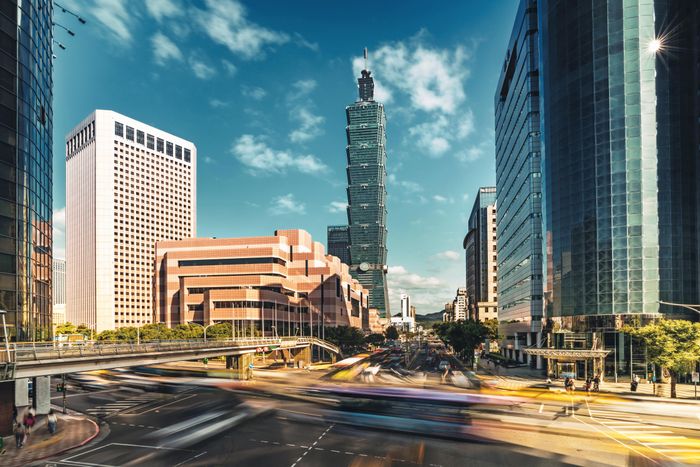 OVERVIEW
The COVID-19 pandemic shone a light on the need for resilience technologies and solutions. In the past year, Taiwan has been commended by worldwide leaders for its response to the pandemic. What are some of the lessons we can learn from the island of resilience?
Taiwan President Tsai Ing-Wen dubbed the country an island of resilience last year during the height of the COVID-19 pandemic, referencing previous hardships that the nation has had to overcome — Taiwan has faced challenges including the 2003 SARS outbreak, major earthquakes and natural disasters — even before the COVID-19 global health crisis.
Taiwan's success with handling the pandemic has received global recognition and been a much-lauded story of how technology can enable rapid and effective response.
Explore three of the many lessons we can learn from some of the country's COVID-19 response initiatives and how they helped build a resilient country.
Information from the People, for the People
Communication strategies and multiplatform response systems have been integral to Taiwan's success in guidance compliance, safety and rapid information-sharing during the pandemic. Significantly, government officials and citizens alike leveraged communication boards and public forums — similar to Reddit — to answer public questions, share real-time updates and ultimately build trust.
By delivering messages across all popular social platforms, such as Facebook and Line, and telephone hotlines and harnessing the public's networks and sources of information, Taiwan was able to maintain clear communication and alleviate concerns.
Open, Transparent and Helpful
Hand-in-hand with communication, open and transparent access to data and information has helped both increase trust and quell behaviors such as material hoarding. When masks were low in stock throughout Taiwan early on in the pandemic, Audrey Tang, Taiwan's digital minister, worked with software engineer Howard Wu to create an open-source, open-government solution showing real-time supplies of masks in pharmacies.
Decentralized civic tech community g0v, known as gov zero, allows Taiwanese citizens to participate in public affairs and access vital information to shape decisions. During the pandemic, distributed ledgers such as g0v cultivated a trustworthy web of information for tracing, regulations, resources and more.
Extending Access to Information
Particularly in times of crisis, access to vital information can be critical for underserved communities. Solutions for the Global Tech Challenge, launched at CES® 2020, have shown how technology can help build information equity.
The Taiwanese government has invested in digital infrastructure to improve cellular and internet services for more rural areas in the country, allowing country officials to effectively reach almost all of the population and spread crucial information.
Local officials and medical professionals also developed initiatives and programs to help educate people, particularly important for aging populations across Taiwan. Mobile libraries were converted into pandemic publicity vehicles and organizations helped translate information into different languages and dialects for residents, foreign visitors and caregivers.

"Taiwan is no stranger to hardship," said President Tsai in a TIME magazine article. "Our resilience stems from our willingness to unite to surmount even the toughest obstacles."