21 Mar 2021
Ahead of the curve: The technology of tomorrow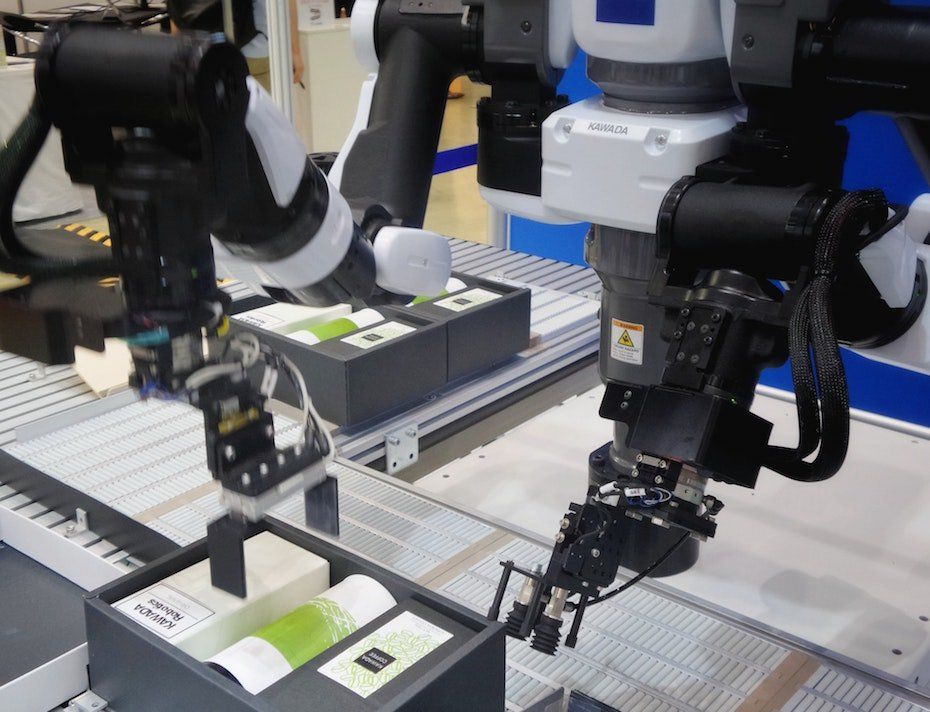 AI, IoT, blockchain, chatbot, 5G and AR will be crucial for businesses looking to stay ahead
CEOs have been asking questions about how their businesses can remain competitive in the era of disruption. More and more, the answer lies in a set of inter-related innovations commonly referred to as emerging technologies, although now increasingly mainstreamed.
The six technologies that lend themselves to the emerging technology definition – AI, IoT, blockchain, chatbot, 5G and AR – are important for economies and businesses looking to stay ahead of the competition and evolve. Gulf countries are some of the leading nations globally in adopting emerging technologies. This can be primarily credited to the ambitious national ICT strategies established by these countries very early on. The UAE, for instance, has developed the National AI Programme and appointed the world's first minister for AI in 2017 to ensure further investment and application of artificial intelligence.
The Huawei Global Connectivity Index (GCI) 2020 positioned all the GCC countries in the 'adopter' cluster of the index, recognising them for commendable work in prioritising their IT budgets and investments.
Covid-19 has further accelerated digitisation across sectors like education and healthcare in GCC countries, observes Li Xiangyu, vice president of Huawei Middle East. "During the pandemic, 5G provided connectivity for remote offices and education to tens of thousands of families with little fibre coverage across the GCC. In Kuwait for example, more than 500 schools are connected by 5G to ensure the best learning experience for students and teachers," Xiangyu adds.
Ambition and optimism are essential in embracing emerging technology, says Lars Littig, managing director and partner, BCG. The GCC is fortunately not lacking in both.
Apart from appointing the minister for AI, the UAE has pro-actively driven blockchain adoption via the Global Blockchain Council and UAE Blockchain Strategy. Saudi Arabia recently established a dedicated authority to drive the national data and AI agenda, and this commitment has led to the kingdom boosting its ranking on the Global AI Index from 29th to 22nd in one year alone. It's also noteworthy that three GCC countries – Kuwait, the UAE, and Saudi Arabia – are on the top 10 list globally in terms of 5G coverage and speed, Littig observes.
However, GCC countries still have further progress to make before they unlock emerging technologies' full potential and develop robust capabilities along the entire technology value chain. "With sustained success in this direction, they will move from being consumers of emerging technologies to technology producers for local, regional, and global markets," says Littig.
These advanced technologies have proved crucial in helping to combat Covid-19. For example, 3D printing is being used to produce medical equipment, while scientists monitor the spread of the virus using big data tools, observes Wejdi Harzallah, partner and head of Digital Strategy, KPMG Lower Gulf.
But organisations find themselves squeezed between budget constraints triggered by Covid-19 on one end and the demand for digital transformation on the other. Governments and private sector companies adopt different approaches to mitigate budget constraints while pursuing their digital aspirations. Governments on the one hand are focusing increasingly on public-private partnership (PPP) and build-operate-transfer (BOT) type arrangements, notes Dr Houssem Jemili, partner at Bain & Company Dubai.
"Concepts we have seen in the past applied in large-scale public infrastructure projects are being increasingly applied also to digital infrastructure projects, in sectors like mobility, healthcare etc," Jemili observes.
"In the private sector, on the other hand, organisations are adopting a startup like funding approach to digital endeavours (seed, series, A, B, C rounds)."
With the additional budget pressure caused by disruptive events, organisations might find it counter-intuitive to consider transformation activities as a luxury, observes Littig.
"This would be a consequential misjudgement because organisations that do not continuously transform their core operations and business lines will eventually find themselves less relevant in terms of new market conditions and more susceptible to disruption," he adds.
While the pandemic has put a strain on revenue streams for many businesses, it has also proved that adopters of digital transformation are much better equipped to respond to changes quickly, observes Keirin Lee, partner at Kearney Middle East and Africa.
"Strapped-for-cash organisations need to take a hard look at all of their expenditures, including funding for those projects already in flight and re-prioritising all remaining resources to build flexible and simple business architecture. Organisations should double down on digitising business operations and improving customer experience to achieve transformational goals," says Lee.
Looking to the future, failing to ride the current technology wave can cause businesses to lose their competitive edge. "Creating a modern digital backbone and technical capabilities will be key differentiators, to modernise customer channels, supply chains and mid-office systems," says KPMG's Harzallah.
"To be responsive to customer expectations and run at market speed, technology is likely to mature much faster than in the past with modern delivery solutions, shifting from projects to products, scaling agile ways of working, and committing to automating core IT processes across the technology life cycle," he adds.
From providing a better consumer experience to improving data security and automation, emerging technologies are likely to play a crucial role in daily business functions in the future.
Source: Gulf Business