28 Feb 2021
10 Breakthrough Technologies 2021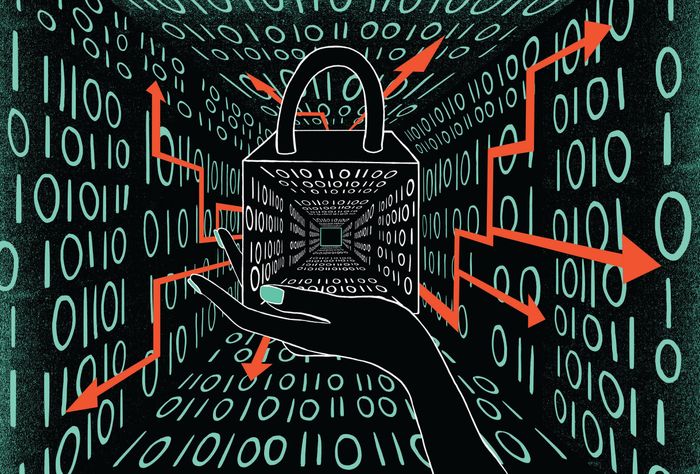 This list marks 20 years since MIT Technology began compiling an annual selection of the year's most important technologies. Some, such as mRNA vaccines, are already changing our lives, while others are still a few years off. Have a read below
Messenger RNA vaccines
We got very lucky. The two most effective vaccines against the coronavirus are based on messenger RNA, a technology that has been in the works for 20 years. When the covid-19 pandemic began last January, scientists at several biotech companies were quick to turn to mRNA as a way to create potential vaccines; in late December 2020, at a time when more than 1.5 million had died from covid-19 worldwide, the vaccines were approved in the US, marking the beginning of the end of the pandemic.
GPT-3
Large natural-language computer models that learn to write and speak are a big step toward AI that can better understand and interact with the world. GPT-3 is by far the largest—and most literate—to date. Trained on the text of thousands of books and most of the internet, GPT-3 can mimic human-written text with uncanny—and at times bizarre—realism, making it the most impressive language model yet produced using machine learning.
TikTok recommendation algorithms
Since its launch in China in 2016, TikTok has become one of the world's fastest-growing social networks. It's been downloaded billions of times and attracted hundreds of millions of users. Why? Because the algorithms that power TikTok's "For You" feed have changed the way people become famous online.
While other platforms are geared more toward highlighting content with mass appeal, TikTok's algorithms seem just as likely to pluck a new creator out of obscurity as they are to feature a known star. And they're particularly adept at feeding relevant content to niche communities of users who share a particular interest or identity.
Lithium-metal batteries
Electric vehicles come with a tough sales pitch; they're relatively expensive, and you can drive them only a few hundred miles before they need to recharge—which takes far longer than stopping for gas. All these drawbacks have to do with the limitations of lithium-ion batteries. A well-funded Silicon Valley startup now says it has a battery that will make electric vehicles far more palatable for the mass consumer.
Data trusts
Technology companies have proven to be poor stewards of our personal data. Our information has been leaked, hacked, and sold and resold more times than most of us can count. Maybe the problem isn't with us, but with the model of privacy to which we've long adhered—one in which we, as individuals, are primarily responsible for managing and protecting our own privacy.
Data trusts offer one alternative approach that some governments are starting to explore. A data trust is a legal entity that collects and manages people's personal data on their behalf.
Green hydrogen
Hydrogen has always been an intriguing possible replacement for fossil fuels. It burns cleanly, emitting no carbon dioxide; it's energy dense, so it's a good way to store power from on-and-off renewable sources; and you can make liquid synthetic fuels that are drop-in replacements for gasoline or diesel. But most hydrogen up to now has been made from natural gas; the process is dirty and energy intensive.
Digital contact tracing
As the coronavirus began to spread around the world, it felt at first as if digital contact tracing might help us. Smartphone apps could use GPS or Bluetooth to create a log of people who had recently crossed paths. If one of them later tested positive for covid, that person could enter the result into the app, and it would alert others who might have been exposed.
Hyper-accurate positioning
We all use GPS every day; it has transformed our lives and many of our businesses. But while today's GPS is accurate to within 5 to 10 meters, new hyper-accurate positioning technologies have accuracies within a few centimeters or millimeters. That's opening up new possibilities, from landslide warnings to delivery robots and self-driving cars that can safely navigate streets.
Remote everything
The covid pandemic forced the world to go remote. Getting that shift right has been especially critical in health care and education. Some places around the world have done a particularly good job at getting remote services in these two areas to work well for people.
Multi-skilled AI
Despite the immense progress in artificial intelligence in recent years, AI and robots are still dumb in many ways, especially when it comes to solving new problems or navigating unfamiliar environments. They lack the human ability, found even in young children, to learn how the world works and apply that general knowledge to new situations.
Source: MIT Technology