DiliTrust Governance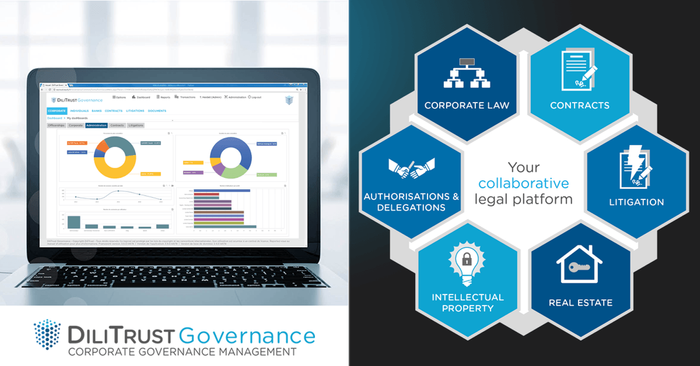 Digital tools are now making inroads into every area of society.
Like other corporate functions, Legal Departments have taken
up the challenge of digital transformation, against a background
of increasing regulation.

Legal Departments have an increasingly important role to play
to ensure compliance with constantly evolving legislation. As
a key partner to general management, they must adopt good
governance practices and create value.

Technology offers incredible opportunities for Legal
Departments to achieve better results, through paperless
procedures, automation and collaboration.

At DiliTrust, we have harnessed the best technology to
design our DiliTrust Governance solution. As a user-friendly
collaborative legal platform, this SaaS solution centralizes and
organizes all your data and automates your workflows.