06 Sep 2019
XR Remote collaboration assistance system (MetaVu Remote)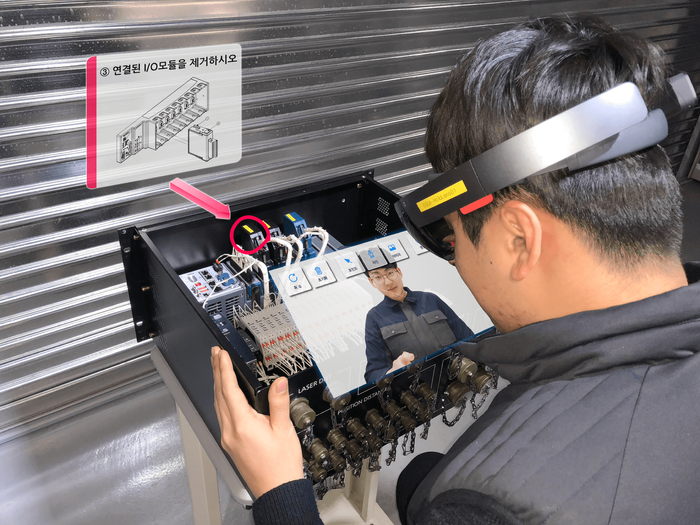 XR Remote collaboration assistance system (MetaVu Remote)
▸ Remote collaboration system for manufacturing process and after-sales service
In order to simplify the work of A / S, an auxiliary system for remote coordination uses a momentary sharing and betting AR technology to support the on-site remote work support system and its equipment Using characters to describe the intuitive situation and to support the work using AR work instructions.
You can use your mobile phone's display to check the display of your mobile phone.
Conferences / debates that do not have proper business relevance, and energy conservation during transfer / business execution / problem resolution.
Main function
- Video / audio / text chat information
- XR 3D manuscript (justice, education, work, A / S), standard universal 3D CAD, software interface (IoT), MES,
- Operation method AR instruction Diversification, Multi (drawing, image, image, 3D, etc.)
- Data Security, Multi-Device, Multi-OS, Multi Browser