30 Jul 2019
Wi-Fi Advertising using mbox HSG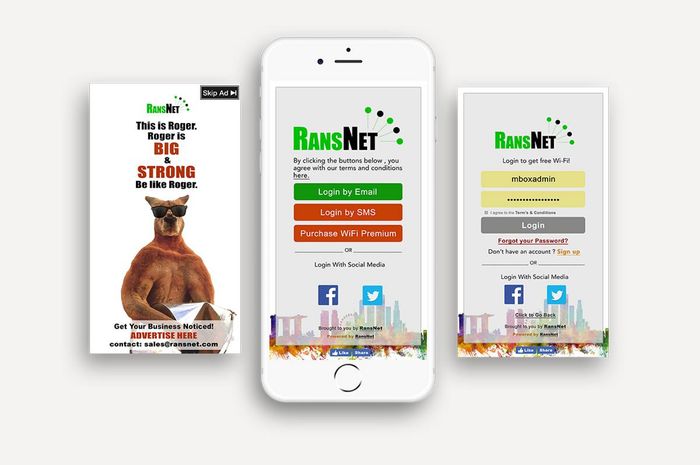 Who doesn't love places with free Wi-Fi?
With free Wi-Fi, you don't have to worry about excess data usage when scrolling through your Facebook, Instagram or Newsfeed. Staying connected to the internet has become part of the necessities in our lives, it's no longer just a want but a need. Agree?

The demand for free Wi-Fi increases as users starts surfing more and burst out their limited internet data. Although mobile data plans are getting cheaper nowadays, there's never enough to stream videos or load images on social media that got us all addicted.

More and more businesses such as cafes and restaurants are making Wi-Fi a must on their premises to serve their customer better. But how can venue owners monetize from free Wi-Fi when it's clearly marked as a cost in order to serve their customer's expectation?

And how can we tweak their mind and change their "cost" to "investment"?
Wi-Fi Advertising is the answer!
With Wi-Fi advertising, it is now easier to target profitable advertisements and promotions!
When you can monetize it, invest in it!

Here's how it works using mbox HSG or mbox HSA advertising platform:

The advertising platform is one of the mbox HSG/HSA advanced feature. When the advertising platform is enabled, venue owners are able to showcase ads (image/video) via the Wi-Fi landing page to the customers. This allows businesses especially venue owners to advertise their promotions and deals or to users that connect to the free Wi-Fi.

1. User searches for free Wi-Fi SSID provided at the premise
2. Ads pop up upon user authentication (Login/SignUp)
3. User is granted access to free Wi-Fi
4. Push Ads injection while the user browses the internet

Tips: This feature can also be used to engage customers with marketing messages.

"How can I earn more money from this??"

Marketing agencies are now exploring Wi-Fi as the new channel for advertising and lead generation, this is where you get your another piggy bank!

Venue owners can rent out the advertising space to marketing agencies and charge them per impressions.

In short,
Marketing agencies = "Tenant" - The more tenant uses the facility, the more they pay!
Venue owners = "Landlord" - The more they use the facility, the more you charge!
Visit Our Stand @ Gitex 2019 to learn more!
GITEX 2019 RansNet Booth Information
Date and Time: 06 - 10 OCT 2019 @9:30 – 17:30
Stand: Hall 4 H4-B3
Venue Address: Dubai World Trade Center, Hall 4 H4-B3, Dubai, UAE.