22 Sep 2019
Trend Micro to Demonstrate the Art of Cybersecurity at GITEX Technology Week 2019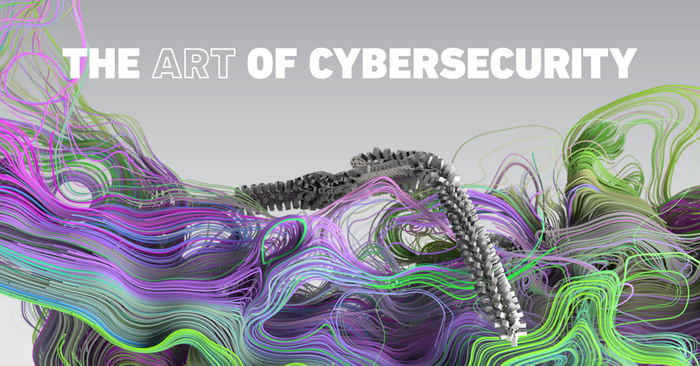 Cybersecurity will be a major topic of discussion at GITEX, the leading technology event in the Middle East, Africa, and South Asia, especially as cyber-attacks caused USD 12.5 billion in losses from 2016 to 2018. In 2018, Trend Micro blocked 48 billion threats and discovered 200 new ransomware families.
To bring these cyber-threats to life, Trend Micro has commissioned six artists to process and interpret cybersecurity data. Rather than at a standalone stand, Trend Micro will showcase these artistic interpretations specialized pods at six different partners' stands, as well as on screens between demos.
"As the cybersecurity landscape becomes more complex, cyber-threats can be abstract to understand and ugly to confront when they strike," said Dr. Moataz Bin Ali, Vice President, Trend Micro, Middle East and North Africa. "However, with our GITEX theme of 'The Art of Cybersecurity,' we aim to show how cybersecurity can be beautiful when organizations literally see how siloed threats can be put together to show a big picture, helping organizations stay one step ahead of cyber-threats."
Supporting cybersecurity, Trend Micro will highlight its Deep Security solution for cloud and data security with AWS, Microsoft, and VMware, along with its new XDR detection and response solution for email, endpoint, server, and network with its channel partners Mindware, Redington, and StarLink. Trend Micro will also highlight security innovations across DevOps, collaboration, and cloud apps.
"Trend Micro's everywhere-at-GITEX approach will help us to get closer to our vendors, our customers, and our channel and alliance partners across every industry vertical and technology," added Dr. Moataz Bin Ali. "Our proven foresight, XGen cross-generational security strategy, and passionate people can enable Middle East organizations to prepare, withstand, and recover from cyber-threats."
Visit Trend Micro at AWS (Concourse 2, Outside Halls 5 and 6), Microsoft (Hall 7, Stand C7-01), Mindware (Hall 3, Stand H3-E1), Redington (Hall 6, Stand H6-B2), Starlink (Sheikh Rashid Hall, Stand SR-J1), and VMware (Hall 7, Stand B-10) at the Dubai World Trade Centre from 6-10 October.
-Ends-
About Trend Micro
Trend Micro Incorporated, a global leader in cybersecurity solutions, helps to make the world safe for exchanging digital information. Our innovative solutions for consumers, businesses, and governments provide layered security for data centers, cloud environments, networks, and endpoints. All our products work together to seamlessly share threat intelligence and provide a connected threat defense with centralized visibility and control, enabling better, faster protection. With more than 6,000 employees in over 50 countries and the world's most advanced global threat intelligence, Trend Micro secures your connected world. For more information, visit www.trendmicro.com.
###
Media Contact:
Sharon Salazar
Wallis
trendmicro@wallispr.com
Office: (+971) 4 275 4100
Mobile: (+971) 50 503 9518