24 Sep 2019
RedBlackTree in the Middle-East!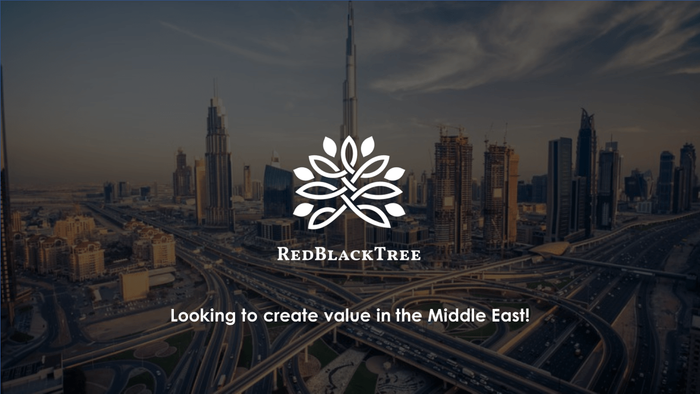 Founded in 2002 as a boutique product development services firm, RedBlackTree has enabled success for it's customers whether they are cutting edge Bay area startups or large multinational firms. The company is now keen on exploring opportunities in the Middle East and to building relationships that result in long term value for companies in the region.
With a 17 year track record of designing and building cutting edge products for Silicon Valley startups and larger firms, RedBlackTree is now exploring the Middle East as a region to offer its services. As a boutique tech firm, RedBlacktree has had an exclusive clientele over time and has built a reputation for attention to detail, outstanding user-experiences and high quality delivery with it's artisanal approach to bespoke software development. The firm is privately owned and based in Chennai, India and is now looking to offer its services in the Middle East.
With it's roots in product development and as an offshore foundry for startups, RedBlackTree has built break-through solutions in the US and Europe and has helped many of its customers grow from the concept stage through product build-out, funding rounds and acquisitions over time. RedBlackTree has also worked with large enterprise firms and global multi-nationals helping them operate nimbly like startups and bring high quality innovation to market, at a rapid pace. RedBlackTree has helped create competitive advantage and market leadership for its customer firms consistently over time.
RedBlackTree works across industry verticals, serving customers in Healthcare, Manufacturing, Energy, FinTech and Travel & Tourism. The company specializes today in offering digital transformation solutions, IoT, AI, Machine Learning, Analytics and high performance web and mobile solutions at internet scale.
RedBlackTree works with small & medium size firms as well as large multinationals with engagements ranging from designing and building quick proof-of-concept systems, to building full-scale products and to large multi-year software development and support engagements.
RedBlackTree is looking forward to building strong relationships with firms in Dubai and the wider Middle East and to creating long term, sustainable value for companies in the region, over the years to come.