12 Jan 2018
INTEC 2017 Goes Digital with help of HelloLeads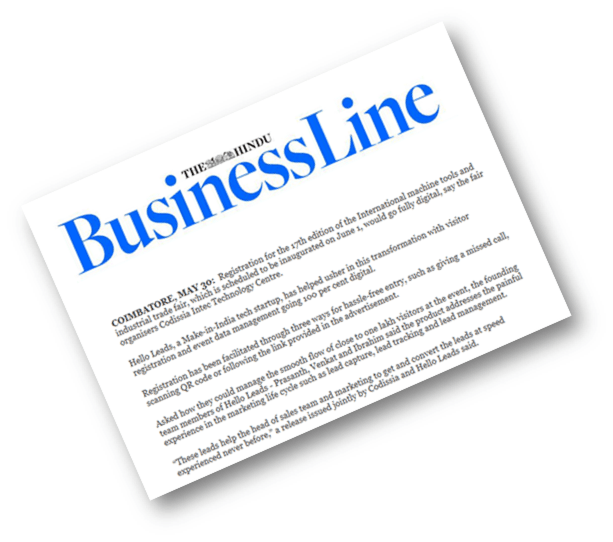 Hello Leads, a Make-in-India tech startup, has helped usher in this transformation with visitor registration and event data management going 100 per cent digital.
Registration has been facilitated through three ways for hassle-free entry, such as giving a missed call, scanning QR code or following the link provided in the advertisement.
Asked how they could manage the smooth flow of close to one lakh visitors at the event, the founding team members of Hello Leads - Prasanth, Venkat and Ibrahim said the product addresses the painful experience in the marketing life cycle such as lead capture, lead tracking and lead management.
"These leads help the head of sales team and marketing to get and convert the leads at speed experienced never before," a release issued jointly by Codissia and Hello Leads said.