SMSCountry networks W.L.L
Hall: Hall 2 Stand: H2-C30
Technology
Cloud Services
Software for Enterprises
Software for Mobile & Applications
Telecommunications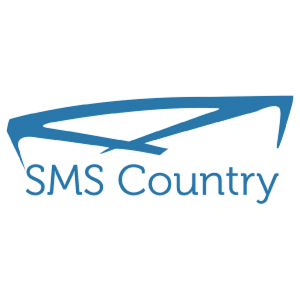 SMSCOUNTRY NETWORKS CO WLL is a tech B2B company that develops a suite of products and solutions for internal and external communication. We help enterprises build better relationships using our SMS, Chat, Voice & Video products, APIs and SDKs.
Address
Flat / Shop No.203, Building 79 Road / Street 2802
Block 428,
Town AL SEEF / السيف
Select State
13020
Bahrain
      Telebu Join is a cloud video-conferencing application that lets you: 1) Work together 2) Meet, face to face 3) And discuss. 4) To get the job done. Host Online Meetings with your team from anywh ...

 TelebuText (SMSCountry) is a market leader in Bulk & Voice SMS broadcasting with 16+ years of experience.   Text offers all the tools and services you need to send promotional and transactional messa ...
TelebuJoin is a cloud-based video conferencing platform which lets you connect, build & humanize your business relationships from anywhere, on the go.

SMSCountry is the best way to increasing your client base. Market your services to clients using Bulk SMS, Voice Broadcasts, Group Messages, Email Marketing & more!

TelebuHub combines several essentials of call center management into one software. Manage multiple processes, track customers on inbuilt CRM & respond to complaints on the ticket management system.