Green Cell
Hall: Sheikh Maktoum Hall Stand: SM-D11
Technology
Consumer Electronics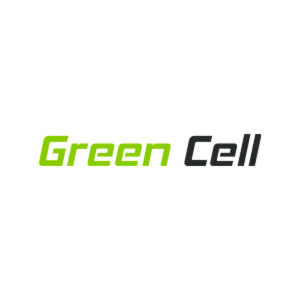 Green Cell manufactures devices related to energy storage and meant for everyday use, such as laptop batteries and chargers, batteries for power tools, batteries for E-Bikes, power banks, UPS systems, USB chargers and a lot of other accessories.
Address
Green Cell
ul. Kalwaryjska 33
Krakow
Malopolska
30-509
Poland
The HUB ensures compatibility with device equipped with a USB-C port allowing even greater efficiency of your work. GC HUB 2 will be especially useful for owners of the latest laptops.

Don't waste your time - the GC Type 2 cable allows you to charge your electric car as quickly as possible with up to 22kW of power. Save few hours by reducing the charging time to the maximum.

GC Power Source means that all your chargers are now in one compact package, and so you can quickly charge your devices on a smartly organised space.

Created to set a new style and provide the fastest possible mobile charging for your devices. Perfect in every way PRIME is fully a masterpiece of Green Cell R&D department.

We are enthusiasts of energy independence and the latest technological solutions, always taking advantage of them when setting a new quality in the consumer electronics industry.