Mindtree LTD
Hall: Hall 7 Stand: H7-D1
BIG Data
Blockchain
Cloud Services
Consumer and Retail Tech
Creative Economy
Education Tech
Environmental Tech (inc. Social Impact)
Immersive Tech/Animation
Immersive Tech/Augmented Reality
Immersive Tech/Mixed Reality
Immersive Tech/Virtual Reality
Internet of Things (IOT)
Marketing, Digital and Social Media Tech
Mobility Solutions
Smart Cities/eGoverment
Smart Workplace
Software for Enterprises
Software for Mobile & Applications
Artificial intelligence
Consumer Electronics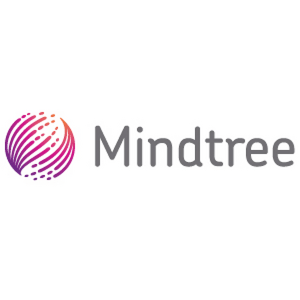 Mindtree delivers digital transformation and technology services from ideation to execution. "Born digital," Mindtree takes an agile, collaborative approach to create customized solutions across the digital value chain.
Address
P.O. Box 293858
248 Block B, 5W DAFZA
Dubai
United Arab Emirates
At Mindtree, we work as a team and go beyond boundaries to engineer meaningful technology solutions for businesses and society. As we expand our horizon of offerings while riding on the wave of Digita ...

When an idea is powered by thousands of minds, possible is just the beginning.

Mindtree's culture is all about collaboration. Our growth tangent is fantastic, considering the fact that all of us work as a team to help each other succeed. While Mindtree is an organization that ca ...

 

Mindtree Minds have been our assets since the beginning. We take a great pride in calling ourselves Mindtree Minds; it is our identity, who we are and what we do. Mindtree Minds are the heart and soul ...