07 Jun 2020
Q&A with David Shi, President Enterprise Business Group, Huawei Middle East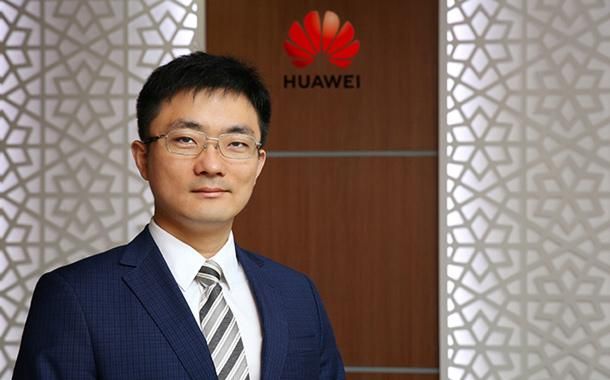 As the President for the Enterprise Business Group at Huawei Middle East, David Shi is responsible for driving the group's continued growth across the region while supporting customers in various industry verticals to pursue their digital transformation and business development agendas.
His responsibilities include collaborating with local country offices on go-to-market strategies, ICT ecosystem partnerships, and leading the sales forecasting, plans and strategies. He does this while also directing the group's focus on talent development, environmental sustainability, and aligning the group's overall operations with the needs of local societies in the Middle East.
With over 14 years of experience with Huawei and 12 years extensive experience in the Middle East specifically, Shi is an accomplished business leader with a career that spans across sales, operations, and marketing.
His previous roles have included serving as the General Manager of Huawei's Enterprise Business Group in the Saudi Arabia, where he led the group's operations and cultivated deep relationships with public and private sector leaders in the Kingdom. Prior to that, he served as the VP of Marketing and Solutions Sales for the Enterprise Business Group in the Middle East Region.
Q&A with David Shi, President for Middle East, Huawei Enterprise Business Group
1) How did you adapt your business when COVID-19 struck?
Alongside guaranteeing the health and safety of our 194,000 employees globally, our priority has been helping customers and governments in the region and around the world to respond quickly to the challenges posed by the pandemic. We have put in place many practices using our own products and solutions such as video conferencing, to ensure business continuity and help partners along the supply chain combat the pandemic and continue production.
While the pandemic has had an impact on Huawei's sales in the first quarter of 2020, we expect to see an increased demand for ICT products amidst a boost in network usage, and we are prepared for that.
2) How has the pandemic situation impacted your key customers in the region?
Our customers around the region recognize that ICT infrastructure and services are now a fundamental enabler of economic activity, social interaction, and developmental interventions. Digitization can drive innovation as well as boost production and service efficiency. As such, we continue to leverage the power of 5G, AI, cloud computing, and other technologies to proactively support our customers in the fight against COVID-19 and in their journey to sustainable success.
3) Heading into the second half of 2020, and what are some of Huawei's immediate priorities?
Standing at the threshold of the intelligent world, we see more opportunities than challenges for the ICT industry. Pursuing those opportunities will require continued investment and innovation in 3 domains: connectivity, computing, and smart devices.
We are also encouraging open collaboration and promoting inclusive industry development; working with customers, partners, standards organizations, and all other industry players in the Middle East.
4) As a leader in the region's ICT field, how do you see the sector progressing as a whole in the coming months?
Digital transformation will remain a strategic priority but delivering those solutions and services will require strong partnerships across the ICT ecosystem.
Open collaboration is therefore essential to understand how our partners and other local suppliers are being impacted as a result of COVID-19. This sharing enables all of us within the ICT community to develop new service capabilities, to drive advancements through joint innovation centers, and to ultimately nurture a robust local talent ecosystem within the Middle East.