27 Apr 2020
Huawei appoints new Middle East president for Enterprise Business Group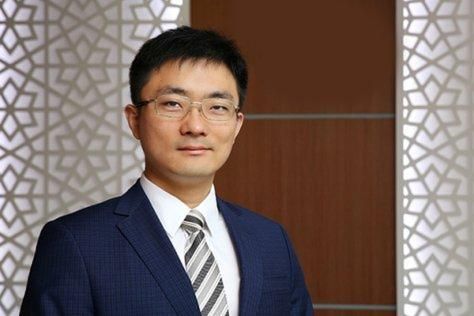 Huawei has announced the appointment of David Shi to the position of Regional Enterprise Business Group (EBG) President in the Middle East.
The move is effective immediately and builds on the company's plans to help shape the future of digital infrastructure using advanced ICT solutions, said the company.
Shi has more than a decade of experience working within the Middle East starting from 2007, and over 15 years of experience in the information and communications technology (ICT) sector, including technical sales, marketing, and business development.
Having been with Huawei since 2005, he has held several roles for the company based in the region, helping the Huawei Enterprise Business Group to support the digital transformation plans of its customers across various industries. Prior to his current position, Shi led Huawei's Enterprise Group in Saudi Arabia as General Manager starting in 2017, driving the company's continued success across the Kingdom. He has previously held the role of Marketing and Solution Sales Vice President for Huawei Middle East (2015-2017) and CTO of Huawei Saudi Arabia (2013-2015).
"Now more than ever, organisations are looking at their ICT needs to help them to futureproof their operations, while also providing possibilities to keep things moving in the current challenging times," said Shi. "I am eager to step into this role at Huawei EBG and work with more of our customers across the Middle East to cultivate new opportunities. The trust of these partners and customers has been essential to our company's success, and will continue to be moving forward."
"In the enterprise business, Huawei follows a 'Platform + AI + Ecosystem' strategy where we fully leverage the potential of AI technology to build platforms while creating a thriving ICT ecosystem. I look forward to working with our customers and partners to embrace multiple new ICT technologies that can bring digital to every person, home and organisation for a fully connected intelligent world," Shi added.
Speaking about Shi's appointment, Charles Yang, President of Huawei Middle East, said, "In the enterprise business, we continue to be fully committed to our 'Huawei Inside' strategy, collaborating with our partners and sharing the value of digitalisation with our customers. Today our Enterprise Business Group serves a diverse range of public and private sector organisations and their requirements. Someone with as strong a background and solid experience in the region as David is ideal to head this division—leading the growth of not only our Enterprise Business Group, but helping businesses to lay the foundations for a digital Middle East."
Source: Tahawultech