05 Jul 2020
EVOTEQ - Impactful innovation is vital to our survival during COVID-19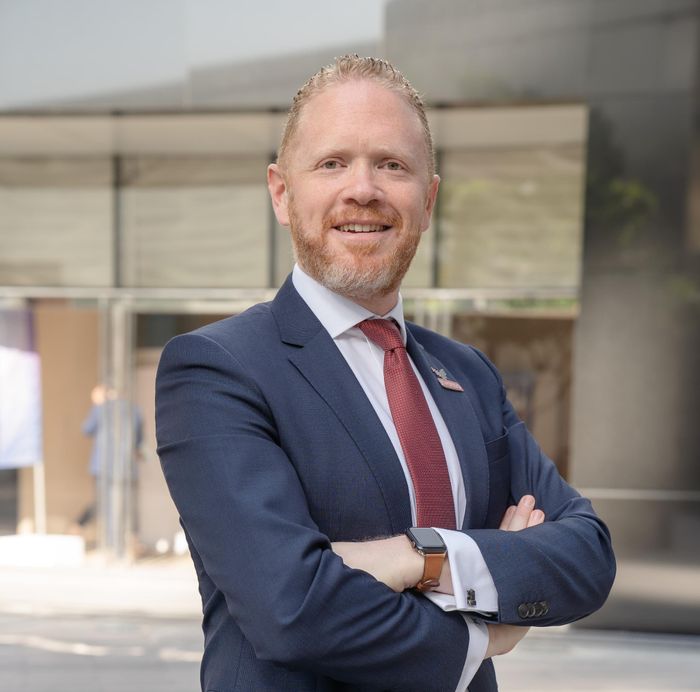 COVID-19 has shut down cities… but unlocked opportunities
COVID-19 has been an unsettling time for the world, taking a toll on the human population as well as the global economy. Yet despite the negative impact of the pandemic, there remains strong reasons for optimism that we will come through this situation – while also uncovering new strengths and capabilities.
After all, past crises have catalyzed some of the most important scientific and technological advancements the world has seen. Sir Isaac Newton developed the law of gravity while isolated during the Bubonic plague and the Second World War saw the invention of computers and satellites. During a time when the United States was hit by two major recessions, some of the fastest-growing private companies were started in the country.
We at EVOTEQ, a digital solutions company, are heavily invested in how technology will impact the outcomes of COVID-19. What new innovations will we see during and after COVID-19? And equally importantly – who will be responsible for them?
The response of businesses during COVID-19
In general, during times of crisis and uncertainty, businesses hold back on innovation – opting on the side of caution and adopting a low-risk, low-reward strategy. However today, technology and ingenuity are taking leaps and bounds in response to the demands being put forward by the pandemic.
Recently, Dyson a company, which is best known for its vacuum cleaners and hand dryers, designed a new ventilator in 10 days. Similarly, we have seen a rise in contactless payment systems and smart building technology, the use of automation and robotics to prevent the spread of the disease, and the 3D printing of medical equipment.
EVOTEQ has particularly been interested in the technologies that track the spread of disease and predict risk. We are exploring on the use of data visualization tools such as dashboards to assess information as well as utilizing mobile applications and smart bracelets to track infected patients and their movements. We have developed a smart traceability platform that uses serialization and advanced cloud platforms to 'track and trace' supply chain elements in multiple industries to improve efficiency, reliability and authenticity.
It is clear that it in this time, technology companies need to be active solution-seekers or they will risk missing out on incredible growth opportunities. It is not enough for innovators to work reactively, merely fulfilling the role of suppliers. This is especially true as governments fully dedicate their attention to combat the spread of the disease as well as formulate strategies to stimulate post-COVID-19 recovery.
Companies will need to display the full strength of their innovation capabilities, working with the right partners and the public sector to develop the solutions and technology that are required in this time.
Fostering innovation in a time of crisis
The first step is to ensure your own employees are healthy and taken care of. While this entails looking after their safety, it also includes equipping them with the tools and resources to work under new circumstances, for example shifting from legacy Information Technology tools to cloud computing. This will provide a more robust, secure platform, and allow you to tap into the incredible power of cloud technologies to power your business with data analytics and cutting-edge technological solutions. To do this effectively, choosing the right IT partner is essential, and employee engagement is also critical to your ability to drive change.
Secondly, companies need to assess the current environment including the challenges and needs of stakeholders. What do customers need in this time? How can we support the government in their efforts? What issues do they face? It is also important to find how your own capabilities play into being possible answers and keep abreast of the developments taking place. Small or major adjustments may be needed to your current business operating model, depending on customer groups and overall trends.
As an example here, EVOTEQ has been using its expertise in contactless technologies to offer clients facial and voice recognition tools and thermal scanners to help identify people who risk infecting others. Similarly, while already working with clients such as Sharjah City Municipality on the largest municipal digitalization project in the region, we have been consulting with entities, determining their digital readiness and putting the digital infrastructure in place for them to fully harness the potential of a virtual workplace.
In addition to understanding the landscape, companies need to actively seek out partnerships with governments and large-scale industry players to implement these projects so the most value can be created. Working collaboratively with the public sector helps pool together information and data, aggregating and disseminating knowledge and helping improve the accuracy of tracability traceability and serialization technologies that are monitoring the spread of the virus.
Containing the spread of COVID-19 and economic revitalization will be the centers of focus over the next few months and technology companies are in a unique position to play critical roles in both these areas. Our industry is a fast-paced one and we must be prepared to evolve and adapt to the changes, developing and implementing new solutions to the challenges societies are facing in these times. Returning to the examples I shared at the outset, there will be individuals and businesses that seize the opportunity to drive positive changes, even amid the uncertainty. We have seen this before and we will see it again. After all, the beauty of innovation is that there is always more to be done.
GITEX Global takes place December 6-10 at DWTC, Dubai. Visit the EVOTEQ stand at S2-1