21 Apr 2020
Dell unveils $9 billion financing to fight pandemic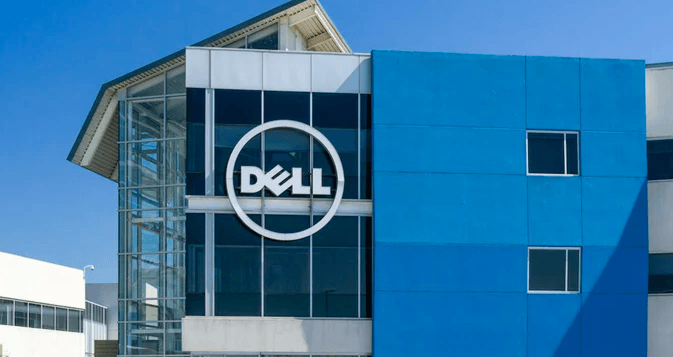 Dell Technologies today announced $9 billion in special financing in a bid to jumpstart IT investment in the wake of the COVID-19 pandemic, which has already paralyzed world economies.
"IT and access to technology has become key to business continuity, remote work, and education. It's become amply clear that technology drives business transformation," said Akanksha Mehrotra, VP marketing for Dell Technologies On Demand, in an email to SDxCentral. "Partners tell us that this will help our customers move forward with much-needed technology investments when they otherwise might have been focused on conserving cash."
Dell's new Payment Flexibility Program offers customers 0% interest financing with no down payment and up to 180-day deferrals on payments.
Additionally, the company is offering short-term options to meet the needs of workers and students that have been forced to telecommute as a result of stay-at-home orders. This includes six to 12 month financing terms for laptops and desktops.
Dell Technologies also said it will continue to work with VMware, a company it holds a majority stake in, to deliver flexible payment options.
The moves come after numerous reports concluded that the new coronavirus would contribute to contractions across numerous markets including service and storage — two core markets for Dell Technologies.
A recent IDC report warned the continued spread of COVID-19 would likely disrupt demand and suppress revenues. The report predicted that server markets would likely decline 3.4% year over year, and external enterprise storage would fall by approximately 5.5%.
"The impact of COVID-19 will certainly dampen overall spending on IT infrastructure as companies temporarily shut down and employees are laid off or furloughed," Kuba Stolarski, research director of IT infrastructure at IDC, wrote in the report.
However, Dell Technologies remains optimistic.
"Analysts tell us that there will be a shift to consumption-based model as customers looks for more ways to bring in predictability in IT spending and usage," said Mehrotra "Financial services like these will definitely increase access to essential data center gear that is much needed in the IT and Digital transformation journey. We are optimistic about how this will impact server and storage demand."
IT-Centric Financing Programs
Dell Technologies is just the latest tech firm to announce no-interest financing for customers.
Cisco last week announced the Business Resiliency Program, backed by $2.5 billion in special financing, while HPE announced a similar $2 billion financing offer in early April.
Both programs aim to help customers overcome the economic challenges brought on by COVID-19. Dell Technologies and Cisco have already made substantial contributions to coronavirus efforts.
In March, Dell announced it was donating millions of dollars and technology to help communities treat and contain COVID-19. This included $284,000 for surgical masks, protective clothing, and eye protectors for local hospitals in China, and a $853,000 in-kind IT infrastructure donation to the Hubei Provincial Center for Disease Control and Prevention in China.
Dell has also allocated $3 million in cash and technology donations to support "front-line organizations working to treat and contain COVID-19 around the world."
Likewise, Cisco has pledged $225 million to support local and global COVID-19 response efforts, while Google announced $800 million in support for small business owners and healthcare workers.
Cause for Alarm
The efforts come at a time when small organizations have been forced to slow payments to vendors due to economic challenges, a recent Gartner report found. The firm surveyed 192 CFO and finance executives and found more than 80% planned to delay or negotiate rental payments for the foreseeable future.
Gartner also concluded that many larger firms are leaning heavily on existing lines of credit to weather the economic uncertainly.
Small to midsized businesses don't always have this luxury and many have been forced to take more aggressive measures to stay afloat.
Source: SDXCENTRAL