12 Jul 2020
Application Path Management In The Cloud: You Can't Manage What You Can't See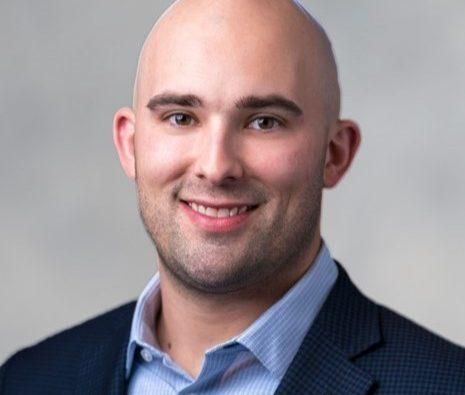 With lockdowns in many countries leading to more and more people working from home, the ability to manage the end-user experience is even more relevant than ever. End-users are accessing their applications most likely from the cloud and in order to maximize their productivity IT organisations must be able to view their network from different perspectives. Visibility is absolutely key. IT managers need an all-in-one platform that enables them to monitor activities from a 'single pane of glass' which ultimately lets them address issues quickly improving uptime.
Today's digital transformation is pushing more and more applications beyond local installations and into the cloud. In fact, a third of enterprise workloads are now running in the cloud, while just 21% are hosted locally. What's more, a staggering 89% of companies now deliver their applications via software-as-a-service (SaaS).
Along with cutting hardware costs, moving to the cloud allows more flexibility to deal with growing or fluctuating bandwidth demands. It also enables automatic software updates eliminating that chore for end- users while giving employees the ability to work from virtually anywhere. As part of the wider digital transformation journey, the movement of applications to the cloud means that businesses can react more quickly to market changes, something that is especially important in the current landscape.
The catch is that moving applications to the cloud means that they are well beyond the reach of most organisations' existing network monitoring and troubleshooting capabilities. The ability to manage networks properly is a key issue for businesses of all sizes. And as organisations deal with an ever-expanding list of users, services and technologies, network management is becoming more sophisticated. complex. What's more, the movement of such a large number of applications to the cloud is adding further complexity to the mix as network managers need to have the ability to keep tabs on application and service performance beyond the edge of their own network.
Without the ability to monitor applications and services, or with visibility that's limited to what's within their own firewalls, IT managers cannot tell where traffic is routing or where issues are occurring. Not only does this mean that they do not know if traffic is using the paths that they want it to, but it also means that they cannot guarantee that it's using the most secure route. This could affect the critical connections between offices, customers, and end-users potentially having a knock-on effect on the business's bottom line.
Increasingly complex organisations need a flexible management platform that can be configured to suit their specific business needs and scaled up easily when needed. This is essential for enabling IT leaders to maintain control of their IT infrastructure as more applications move to the cloud. The ability to support virtual platforms is also a must for any kind of network management, as is the ability to support an unlimited number of users.
What is needed is a platform that helps IT engineers to identify network issues as quickly and easily as possible. And given the diverse range of businesses that need to monitor applications in the cloud, this kind of management platform must be suited to a wide range of industries including everything from public sector, financial and legal to telecoms, media and retail.
With an ever-increasing number of applications moving to the cloud, one area that's particularly important for IT managers is network path management. For full visibility and performance insights, bridging the information gap between application management and network management is vital. Application path management allows IT teams to discover, trace and visualise network paths, this enables IT to immediately identify any issues that arise. These might include bottlenecks, paths that have deviated from expected routes, or paths that simply haven't reached their destinations. Instantly identifying the precise problem and whether it has occurred within or outside of your local network means that it can be addressed more quickly and end-users' productivity can be swiftly restored to normal.
Another metric that is critical to manage for an application path management strategy is latency. High latency on a particular application path adversely impacts the user experience with poor performance on a cloud-based application. IT managers will need to track latency measurements on paths to ensure that the application performance is sufficient for their end-users. Network management tools should also alert IT teams when latency spikes to advise of problems on the path to proactively monitor latency changes.
To stay at the forefront of an evolving digital world, businesses must ensure that they can offer exceptional service delivery to their users as more applications move into the cloud. The ability to troubleshoot public as well as private networks gives businesses the real-time data they need to ensure that application paths remain resilient. This ensures support for applications like Office 365 so that employees can work faster and smarter with minimal disruption.
Having complete visibility over applications beyond your own network is absolutely vital, because you can't manage what you can't see.
Source: Data|Economy