Creative Economy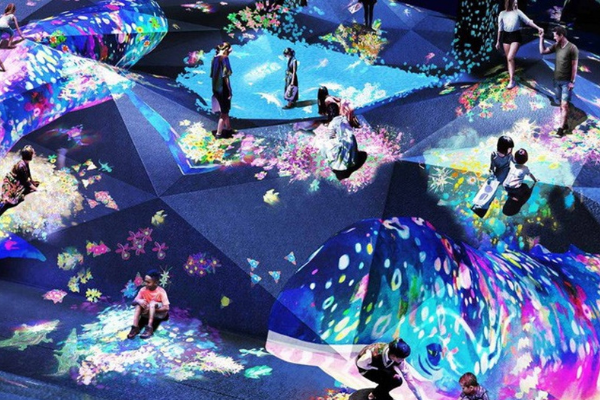 THE FIRST OF ITS KIND YEARLY RENDEZVOUS FOR THE CREATIVE TECH INDUSTRY
Creative technology has become a critical engine of the economy.
AI, big data, augmented/mixed reality and blockchain are already disrupting the way creative industries produce, distribute and consume content
In line with the Dubai Creative Economy Strategy launched to double the number of creators from 70K to 150K and double the creative industries' contribution to the GDP by 5% by 2025.






CREATIVE ECONOMY WILL ENCAPSULATE CREATIVITY ACROSS:

The Fashion Innovation Agency at London College of Fashion, University of the Arts London – world reference names who are leading the tech revolution in the fashion industry - have partnered with us.
Curated programme featuring 10 disruptive startups and dedicated content across:
The Future of Fashion + Future of Design + Future of Sustainability. Incredible iconic names including Stylus, Forbes, Burberry, Shopify, Vogue, FashMash, The Dematerialised, Pangaia, Save Your Wardrobe are on the programme - be there.
ABRIESP and SStudio of Brazil – top global sports tech hubs – have joined hands with us to feature powerhouse sports startups and insight-sparking industry talks.
One whole day of dedicated content and four days to engage with the most groundbreaking sports tech startups. Top sports tech personalities from Real Sociedad FC & Spain's Sports Innovation Alliance will be there.


Music industry's biggest trailblazers will be there – from the creation to the distribution of music rights, an industry totally reimagined around technology.
Watch this space – big announcements coming soon!
Leveraging the power of technology to shape a new renaissance and renew the way we interact with art – with a dedicated day of content and 10 top art-centered startups.
Watch this space – big announcements coming soon!

A PROGRAMME CELEBRATING THE FUSION OF TECH+CREATIVITY
2 days of conferences
Creative economy startups on the show floor

Supernova Challenge pitch battle with a dedicated 'Creative Economy' category