16 Jun 2020
T-Mobile, Fortnite, Instagram, Comcast, And Chase Bank Have All Experienced Outages. Some Believe The U.S. Has Been Hit By Large-Scale DDoS Attack—Others Are Skeptical.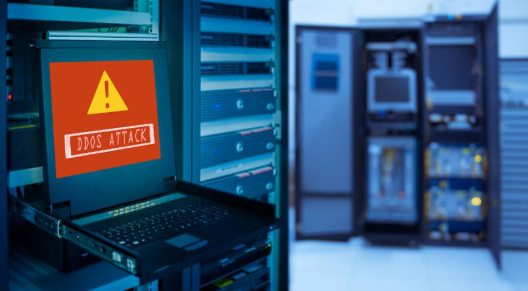 Sudden and wide-ranging outages in online and telecommunication services in the U.S. has led some to believe it is the result of a coordinated attack.
On June 15, a flurry of reports on a number of different services in the U.S. have indicated that the country may be experiencing a coordinated DDoS, or "distributed denial of service" attack. These attacks are malicious attempts to disrupt or shut down targeted servers by overwhelming them with traffic from multiple sources.
According to outage aggregator Downdetector, users reported outages in major mobile carriers (T-Mobile, Metro, Verizon, AT&T, Sprint, Consumer Cellular, US Cellular), Internet providers (Spectrum, Comcast, CenturyLink, Cox), social media platforms (Facebook, Instagram, Twitter, Snapchat, Twitter), games and game services (Fortnite, Roblox, Call of Duty, Steam, Xbox Live, Playstation Network), streaming services (Netflix, Hulu, HBO Now, Twitch), banks (Chase Bank, Bank of America), delivery services (Doordash), and other major platforms like Google and Zoom.
Of yet, the would-be source of these attacks is still unknown. @YourAnonCentral, a popular Anonymous twitter account, speculates that it, "may be China as the situation between South and North Korea is currently deteriorating."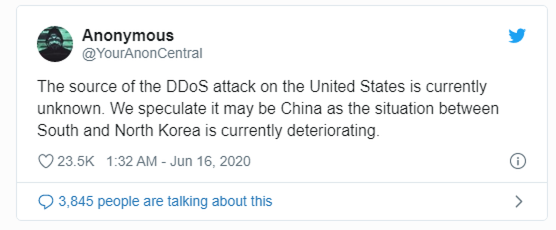 The same Twitter account cites the Digital Attack Map, which tracks the "top daily DDOS attacks worldwide" offers a visualization of the map of these attacks, but some, like cybersecurity expert Marcus Hutchins, claims that the map is "badly plotted" and does not currently "indicate an attack against the US."
Source: Forbes