07 Jul 2020
Five tech trends to focus on in 2020: Deloitte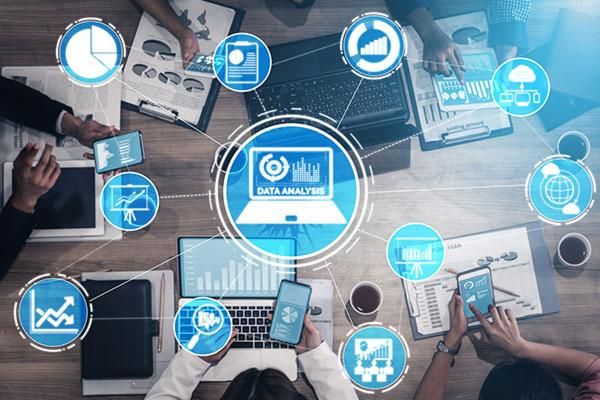 Deloitte's 11th annual report on technology trends captures the intersection of digital technologies, human experiences
During the current Covid-19 crisis, organizations have been turning more and more to technology to enhance business resilience, said professional services firm Deloitte, listing five technology trends to focus on for 2020.
Deloitte's 11th annual report on technology trends captures the intersection of digital technologies, human experiences, and increasingly sophisticated analytics and artificial intelligence technologies in the modern enterprise. The report explores digital twins, the new role technology architects play in business outcomes, and affective computing-driven "human experience platforms" that are redefining the way humans and machines interact.
As organizations are forced to utilize remote working where possible or take pause, many are also realizing the benefits of this way of working as an option post Covid-19, to improve efficiencies and become more agile. While currently dominated by communication technologies, building resilience will also require us to closely examine, and build on, trends such as ethical technology and trust, human experience platforms and architecture, and the macro forces of digital experience, cloud and risk.
"The most successful businesses today are combining cutting-edge technologies like machine learning and IoT with disruptive IT architecture and supercharged talent to create entirely new ways of working – and they already see the benefits," said Bhavesh Morar, Lead Partner for Enterprise Technology and Performance, Deloitte Middle East.
"And with enterprises needing to adapt and respond quickly to ongoing technology disruption, Deloitte expects to see more IT and finance leaders working together to develop new flexible approaches for funding innovation."
The Deloitte report's five trends of focus for 2020 include:
• Digital Twins - Bridging the physical and digital: Digital twin technology allows businesses to create increasingly sophisticated virtual models to optimize processes, products, and services, enterprises will integrate IoT, machine learning, advanced computing infrastructure, and more to unlock entirely new business models.
• Architecture Awakens: Systems architecture will become a strategic priority as enterprises redefine the architect role to be more nimble, responsive, and collaborative. Architects will work across the business and work creatively with non-technical project teams – forming a competitive differentiator in the digital economy.
• Ethical Technology and Trust: Enterprises in every geography are realizing that their embrace of technology is an opportunity to gain – or lose – trust, and with it, customers' business and brand loyalty. CIOs will emphasize ethical tech in the coming years – and create processes to help solve ethical dilemmas related to disruptive technologies.
• Human Experience Platforms: To address the lack of connection humans often experience with daily digital interactions, a growing number of enterprises are injecting emotional intelligence into their systems. These include AI capabilities such as machine learning and voice and facial recognition, which can better detect and appropriately respond to human emotions. The net result is emotionally intelligent human experiences that leverage connections between people, systems, data, and products.
• Finance and the Future of IT: As enterprises become more agile, financial operations will need to support new modes of working. That means CIOs and CFOs will need to explore how a new, flexible approach to enterprise finance across budgeting, contracting, capital planning, and more can redefine the future of tech innovation.
"Enterprises in the Middle East are no longer satisfied with being regional leaders – now the ambition is to go global and lead globally. There is a growing interest in looking beyond what's new to what's next. At present, many enterprises are looking to strengthen their structures, capabilities, and processes required to harness technology macro forces and innovate effectively in the face of exponential change," concluded Morar. – TradeArabia News Service
Source: Zawya