28 Jul 2020
Dell: Saudi market one of the fastest growing IT markets in the world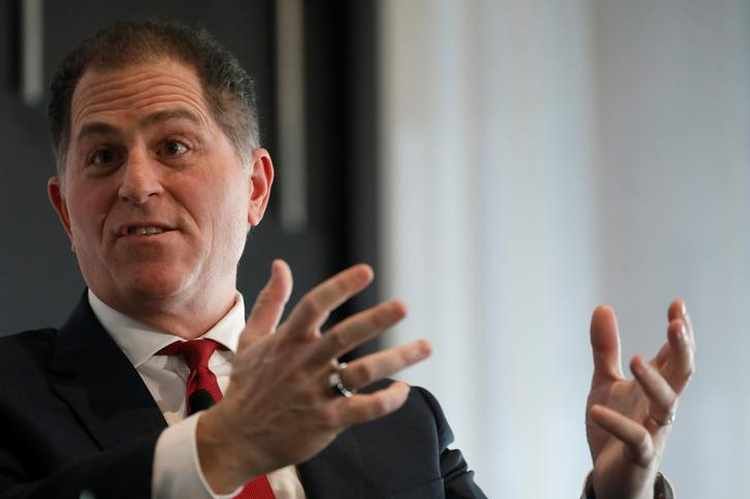 The Saudi market has been one of the fastest growing IT markets in the world, growing at a compounded growth rate of close to 8%: Dell CEO
RIYADH — Digital transformation has been a key pillar of the Saudi Arabia's Vision 2030. The government, partnering with the private sector, has really emphasized telecommunications and the IT sector to lead forward to the new digital economy, said Michael Dell, chairman and CEO of Dell Technologies, during an exclusive regional interview, recently, with Saudi Gazette.

"The Saudi market has been one of the fastest growing IT markets in the world, growing at a compounded growth rate of close to 8 percent, and it's an important market for us. As the Kingdom further enhances its digital transformation posture and adoption and use of technology, that will drive significant IT spending," he said.

Dell added: "Saudi Arabia is a priority market for Dell Technologies, and we have great customer partnerships that span decades in telecom and oil and gas and financial services and public sector. We're investing to train and hire Saudi nationals to be equipped with the skills they need to join our future workforce. We have an academic alliance program with several universities to offer curriculum in IT.

"We also developed our own local graduate hiring program for two phases and we're going to be starting the third phase here very soon."

While elaborating on cloud and security, Dell said, "We're seeing our customers and partners in Saudi understanding the need to increase investments in technologies such as cloud and security. The trends around multi-cloud with the mix of on-premise and dedicated private clouds, multiple public clouds, and be able to meet those absolutely big requirements. Technology has also been key to enabling work from home.
"Our objective is to continue to be a trusted advisor for organizations in the Kingdom and to build the strongest relationships that we can and help the nation realize its vision of a smart, innovation-backed economy that offers citizens a sustainable future and improved quality of life, and we think technology is a very big, important part of that."

On the impact of the COVID-19 pandemic on Dell Technologies' workforce and the key learnings, Dell said that it has worked quite well. From Dell's experience there are many jobs where the productivity is higher and that they are going to expand their remote work from 25 percent of the workforce to 45 or even 50 percent. It will vary by organization and different industries will come up with different answers.

"Dell Technologies performed better than our competitors during the first quarter by a material amount. We had EBITDA of $2.6 billion dollars, and our deferred revenues grew 14 percent. Our company is strong and healthy and gaining share, thanks to our customers and our great team. We're sharing our best practices and what we've learned and helping our customers embrace remote work," Dell said.

"Obviously, there are many advantages. Less travel means fewer greenhouse gases and reducing the carbon footprint helps the environment. It also means that we can access greater talent around the world and integrate them into our global team more easily. Even though we are physically distant, I think we are kind of emotionally and spiritually closer, and I think there is a kind of human transformation where there's more compassion and empathy," Dell said

On the impact of COVID-19 on Dell Technologies 2030 goals, Dell said: "It's not the first time that we set aggressive goals for ourselves. Sustainability is a key part of how we have thought about our company, sustainability and the environment are critical parts of how organizations must think, and I think we can do much more with virtualizing travel, interactions, collaboration and communication, and become greener as a world. Our focus or goals haven't changed. The goals also reflect our commitment. It's just as important as the technology advancements that we deliver."

"Having a clear purpose as a company and focusing on recycling and reducing energy consumption, our packaging to be recyclable and renewable materials, our goals around diversity and inclusion of underrepresented minorities and women in our workforce, these are important goals for us and we take them very seriously," Dell added.

Recently, Michael Dell had a virtual tour in the Middle East where he had a great set of conversations and he lauded the partnership in the region. Dell said: "It was fantastic to hear firsthand from customers and partners. We met with many of the largest organizations in the energy sector, telecom, organizations delivering information services and they're all focused on driving their digital transformation forward.

"There is an acceleration of digital transformation that's going on during this time, and many organizations commented that they were able to move faster with their digital transformation initiatives."

On the impact of COVID-19 on IT sector and whether it is one of the few sectors that flourished during the pandemic, Dell agreed that though it has been a very difficult and sad time in the world, it's amazing how much activity was able to be continued in education and healthcare and in business and government and in all other sectors because of technology.

"Many customers revealed that technology has never been more important to them. They put a big priority on continuing to invest in technology. As an example, 5G; we've all figured out that we must have high-quality bandwidth and connectivity, and without that, we have a big problem. 5G will get additional investment and it will go faster because of this challenge.

"Of course, all the shifts to telehealth and telelearning and e-commerce, all of those trends will be accelerated. Even though, again, it's kind of a sad year for the world. I think we will look back on 2020 and see it as a year of great acceleration of technological trends," said Dell.

On data security and if there were any attacks during the pandemic, Dell said: "We have a comprehensive set of capabilities with our Carbon Black acquisition and VMware in our unified workspace offering for clients with SecureWorks, helping customers manage their security with our cyber-recovery solution for our datacenter offerings, and increasingly embedding security directly into our products to help prevent those attacks and deal with them.

"We're very focused on intrinsic security and we continue to make acquisitions to build our expertise there and helping our customers stay protected. That's a fundamental part of our job as a company is to help our customers with that, and it's a certainly a high priority for us."

On Dell Technologies vision about the IT industry in the coming years, Dell said: "We think we're in the data era. That is really driven because everything is becoming intelligent and connected, and that is creating an incredible explosion in data. But we need to make the data useful and bring it to life so we can improve outcomes for citizens, for patients, for students, for everything in the world.

"That requires all kinds of new capability, infrastructure, software, applications, tools, security. We are helping our customers take the data that they have and turn it into useful insights and improve their businesses."

"We're obviously the leader in infrastructure, hardware and software. In storage we are by far and away the leader, we are larger than number two to number five, all combined together. We have quite a commanding lead. We in the first quarter had our highest ever share in servers and in commercial client. VMware has had double-digit growth since we acquired them in 2016. That's what we're focused on," he added.

As far as the family's foundation, Michael and Susan Dell Foundation and how it helped during the pandemic, Dell said: "Our family foundation has set aside and has already committed $100 million dollars to find treatments for COVID-19 and also to help small businesses and disadvantaged people to deal with the effects of the global pandemic.

"The first thing we did was we contributed $20 million to the COVID-19 therapeutics accelerator, and this was something that was launched by the Gates Foundation and the Wellcome Trust in the UK and MasterCard. That has been focused on identifying potential treatments for COVID-19 and accelerating their development and distribution. These include therapeutics, monoclonal antibodies and vaccines.

"The second part is we have contributed $80 million to provide relief for communities that are affected by COVID-19, with a focus on healthcare, education, non-profit organizations, social enterprises, small businesses, and helping them stay afloat and to help them restart as we begin to come out of this."
Source: ZAWYA